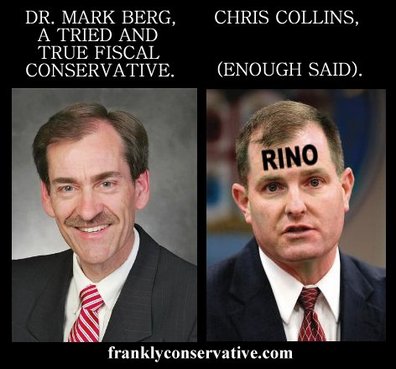 Op ed Published May 4, 2015 in the Winchester Star

Sit down and shut up.(Some of our small town politicians are telling us precisely that as they spend our money.)
"Has he come armed, then?" she asked anxiously. "Has he brought a pistol or a sword?" Ian shook his head, his dark hair lifting wildly in the wind. "Oh, no, Ma'am!" he said. "It's worse. He's brought a lawyer!"
— Diana Gabaldon, "Voyager"
Let's take a moment to recognize the lawyer's plight, for jokes abound regarding these individuals known by several designates: attorneys, solicitors, counselors, and barristers, just to name a few. Yet, their fields of expertise vary, and it's a given fact that sooner or later, we'll all need to seek the advice of at least one.
But let's also ask ourselves this: When bills in our legislatures are written and saturated with lawyer-speak and legalese intended to conceal pork (which usually conveys as tax-and-spending increases), do we really need more lawyer-legislators? And, when the majority of legislators don't read bills prior to voting, but merely follow cues from their party leaders before uttering "Yea" or "Nay," do we not wish for more legislators who actually read bills?
These meanderings bring us to our piece of heaven in the Shenandoah Valley, its 29th District House of Delegates race, and the GOP challenger, Chris Collins, a local criminal defense attorney. His stock in trade relies on defending wrongdoers by spinning falsehoods into facts, facts into falsehoods, misdeeds into virtues, and portraying virtuous witnesses as reprobates.
Now, I do know Dr. Mark Berg, the current delegate, and must say that he's honest to a fault, but it appears that even outside the courtroom, attorney Collins plays recklessly with facts. Unless his remarks at a recent Tea Party gathering were misquoted by The Star, the old axe applies: "A half-truth is a whole lie."
Giving Mr. Collins credit where it's due, he's got panache, and facing down Dr. Berg's supporters at that gathering certainly earned him the press coverage he sought. As he presented his case against Dr. Berg, Collins' lawyerly skills were in full flourish by offering just enough contradictory evidence to produce doubt in the minds of "jurors," while avoiding absolutes.
As Mr. Collins told it, Dr. Berg is ineffective in Richmond, because the majority of his submitted pieces of legislation weren't passed by our General Assembly, and Mr. Collins stated he could do far better. Retrospectively considering what he didn't offer in facts, that's a bold declaration:
Last year alone, the number of bills proposed in Virginia's House was an astounding 3,369 and, of those, only 827 passed (24.5 percent), 1,034 failed (30.7 percent), and the other 1,508 (44.8 percent) were culled or shelved before they could be voted on.
So, when 75.5 percent of all proposed legislation didn't pass the House in 2014, did Mr. Collins misspeak, or mislead when he implied that, because the majority of Dr. Berg's bills didn't pass, he wasn't representing us?
As such, irony ruled the evening, for Mr. Collins was elected to represent the citizens of Red Bud District on the Frederick County Board of Supervisors, but stepped down this February before fulfilling his term. (Perhaps his constituents may accept his premature exit for personal or family reasons, but might question how $3,543 of their donations to "Collins for Supervisor" found their way into the "Collins for Delegate" fund.)
Is Dr. Berg "uncommunicative," as Mr. Collins portrayed him, or is that another misleading implication? In the first 15 months of Dr. Berg's first and current term, he's held five local "open to the public" question-and-answer town halls, and a sixth in Richmond. His first attracted a standing-room-only crowd, and even the local Democrat committees' chairwoman, Steph Vaughan, attended, but not one single supervisor.
About that: Collins further maligned Dr. Berg, for he feels our delegate snubbed his board, because during Collins' tenure, it requested private dialogue with Dr. Berg, which he declined, and according to Collins: "That's a problem, ladies and gentlemen." Perhaps Dr. Berg already had a full schedule by reviewing every bill prior to voting (1,861 last year), and meeting publicly with his constituents. Listening to us little people and giving straight answers is Dr. Berg's forte, but it seems the supervisors frown upon both.
Let's keep in mind that the board is where Mr. Collins cut his political teeth — and "that's a problem, ladies and gentlemen." As recently as April 8 at the last board meeting, two county residents spoke strictly as concerned taxpayers, with the first specifically addressing the school debt, which is "proposed to be $15.1 million ... a 17 percent increase over two years." Respectfully, he asked that the board "not only consider the children, but us taxpayers as you spend our money," and rather than confirm, deny, or rebut this taxpayer's assertions, the board chair contemptuously snarled: "I'd advise you to check your math."
And the second taxpayer addressed what he deemed a difference of "$12.4 million" between the 2014 and 2015 budgets, and inquired "if it was a tax increase." The chairman twice refused to answer by retorting: "This is not a question-and-answer period," then ended comments by stating: "I guess what we can expect is a continual round of supervisor wannabes to come to our meetings" and vowed to "correct them as necessary," and instructed all other supervisors to do the same.
(Watch these comments at the 4:20 and 18:30 marks:
www.youtube.com/watch?v=uNWv0vCgmcc
Upbraided and treated with contempt, these ignorant little people dared question local spending, and were told the equivalent of "sit down and shut up." Now one of the board's own wants your vote. But if Collins is elected, you may long for the good ol' days of Dr. Berg's town halls where little people had a voice, questions were answered, and refreshments offered.
---