---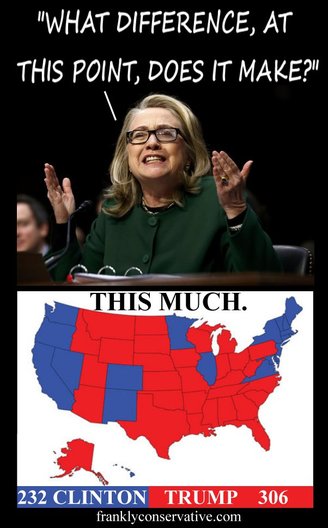 Published 12-2-2016 in The Winchester StarPermiable logic, duct tape and puberty
Trump had best keep certain promises, else alienate his loyalest supporters.
"However, should Trump win the nomination and defeat Hillary, and keep his whimsical promises to build a wall and make Mexico pay for it, grow the economy 10 percent per year, serve Big Macs to foreign communist dignitaries in lieu of state dinners, and force Nabisco to make Oreos strictly in America, my apologies for being egregiously mistaken will be forthcoming."
'Twas April 1 when my assertion appeared in The Star's Open Forum –– a clause superseded by multiple reasons why I deemed Trump ill-suited to become the GOP's standard-bearer. Laying forth my argument with the utmost conviction, lucidity dictated the improbability of a mendacious, foul-mouthed braggart attracting enough conservatives, centrist Democrats, and Independents to win the presidency.
Regarding that prediction, my Thanksgiving feast presented early as opulent portions of
Corvus brachyrhynchos
(crow), a main course of which the most methodical search failed to reveal instructions for preparing, or what complementary dishes are best served with.
After probing my logic for permeability, it became apparent that logic was irrelevant after querying several friends who readily admitted voting for Trump, of which there were two foremost varieties: True believers who –– after skipping several prior election cycles –– voted because they took Trump's rhetoric literally, and others who acknowledged that he's an unplumbed liar, whiner, bully, braggart, and misogynist, which speaks thunderously to Hillary's weakness as a political aspirant.
Clinton reeked of corruption while toting more sooty baggage than a 90-car freight train, and even some Never-Trumpers came 'round when imagining the horror of her appointing liberal Supreme Court justices who'd use the U.S. Constitution for toilet paper.
Of no small consequence was how a downtrodden poor-to-middle-class America became Trump's ready canvas as he painted images in true believers' minds with "yuge" brushes dabbed in ever-changing palettes of superlatives. Instinctively, people nostalgically recall black-and-white photos portraying America in her former glory, to which "Trumpisms" added panoramic visages . . . and massive room for future disillusionment.
Let's remind ourselves of certain similarities in fiery words promising "Hope and Change," which included myriad intoxicating assurances embellished with ludicrous impossibilities. Due to Obama's eight-year socialist experiment, Republicans will once again dominate all three branches of government, because –– akin to "Trumpisms" –– Democrats had likewise offered panoramic visages (see ObamaCare), and, as a result, their true believers stayed home.
Returning to present –– and before Trump's sworn in –– we find the GOP's standard-bearer reneging on campaign pledges, i.e., building a wall at Mexico's expense, deporting 12 million illegal aliens, 100 percent repeal and replacement of ObamaCare, et al., and his true believers are livid.
As for myself, I remain a conservative who –– as my opening paragraph illustrates –– has no need to apologize further. Still, there's hope that Trump will attain puberty with a properly appointed Cabinet, and given enough duct tape, perhaps they'll keep his tiny cocktail sausage fingers from Tweeting. If only by chance, every president has the prospect of achieving greatness, so with a pinch of luck, things may yet turn out "bigly."
---