---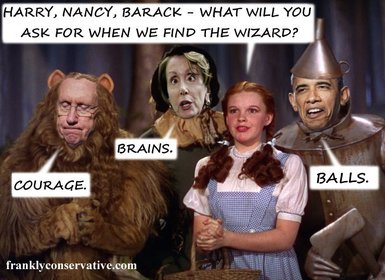 Shorter version printed and edited by
The Winchester Star, July 11, 2016
Unedited version posted July 1, 2016
Not a time for politics
Obama dithers and lies while ISIS grows stronger by killing us.
So much hatred unleashed by one individual remains barely imaginable, yet Omar Mateen murdered 49 people and wounded 53 others on U.S. soil. While taking a short break amidst that carnage, he called Orlando's News 13 to say: "I did it for ISIS. I did it for the Islamic State".
But finger pointing is oft predictable when humans perish, and the catchall for blame became the GOP, or as The New York Times Editorial Board described the massacre: "Tragically, this is the state of American politics, driven too often by Republican politicians who see prejudice as something to exploit, not extinguish."
And The NYT had more vitriol: "While the precise motivation for the rampage remains unclear, it is evident that Mr. Mateen was driven by hatred toward gays and lesbians. Hate crimes don't happen in a vacuum. They occur where bigotry is allowed to fester, where minorities are vilified and where people are scapegoated for political gain." According to the NYT, it's the GOP's fault that Mateen – a minority and a homosexual – killed so many at that gay nightclub.
Since The NYT exhibited purposeful dishonesty, hence, a lack of respect for the dead, then Mateen's sexual preference was of great significance as well as that of his victims: Of those victims, did any plot to kill anyone or even want to? If what The NYT professed was true, the GOP's hypothetical "bigotry" would have created thousands of "scapegoated" minority assassins within the LGBTQ community. How ludicrous.
Bigotry was in play, but not by the GOP: Mateen was a gay Muslim who believed that killing gays en masse would absolve his same-sex "sins", and martyrdom was his ticket to heaven as the Qur'an teaches. Fairly enough, the mainstream media assured us that he did not represent all Muslims, but why then does the media maintain that Mateen represented all gun owners?
Sharia edifies that homosexuality is punishable by death, but for martyrs, the Qur'an hints that homosexuality in Allah's paradise is "cured", yet permissible. Since Mateen's martyrdom wish was granted by police, is his homosexuality "cured" as to enjoyably deflower 72 female Houris (virgins) in paradise, or will he gravitate toward those 28 pre-pubescent boys referenced in the Qur'an?
And round about them will serve boys of perpetual freshness: if thou seest them, thou wouldst think them scattered pearls. –
76:19 (Female virgins are likewise compared to pearls.)
Either way, Mateen saw a win-win scenario in mass murder, then his own suicide by cop, but pray tell: When does last anyone remember any person of another religion who – upon realizing he/she/whatever was homosexual – sought forgiveness through murder, or a suicide passport to paradise?
Regardless, let's not underestimate the Left's sleight-of-hand regarding its habitually and recklessly used term "Islamophobia, which lumps all Muslims – good and bad – into one entity: It's quite the racist insinuation to silence those who remember 9-11 and its 2,996 murdered Americans, and thanks in no small part to Mateen, the 188 killed on U.S. soil afterward in Islamic terror and honor killings.
Rather than combat Islamic extremists, our president finds it politically expedient to blame their rise on everything but his own refusal to engage them. In the aftermath of the nightclub bloodbath, Obama's administration again sought to deceive and shift blame by releasing edited transcripts of recorded 911 calls redacting Mateen's multiple sworn pledges to Islam and ISIS.
Our president then added insult to injury by standing on bodies to play politics by first blaming guns, Republicans, and bigotry, then adding:
"
It's a good time to reflect on how we treat each other. We have to end discrimination and violence against our brothers and sisters in the LGBT community." After 49 members of what's perhaps the Democrat's most loyal voting bloc were murdered, their friends and families deserved something more than dishonesty.
According to Florida voter records, a bigoted Republican wasn't responsible, but rather, a registered Democrat since 2006: Omar Mir Seddique Mateen. And since Mateen was a minority and a homosexual, it's difficult to call it a hate crime, or blame bigotry, unless we concede that hate and bigotry were explicitly to blame:
And when the forbidden months have passed, kill the idolaters wherever you find them and take them prisoners, and beleaguer them, and lie in wait for them at every place of ambush. – Qur'an 9:5
Mateen followed those instructions well, yet apologists for Islamic extremists heaped blame elsewhere. Exploiting Orlando's dead with gun control rhetoric is irresponsible political posturing to avoid the root problem, since airliners were used as missiles on 9-11, and innocuous pressure cookers became weapons of mass destruction at the Boston Marathon.
Further obfuscation included Obama marching out A.G. Loretta Lynch to present this platitude to Orlando's LGBTQ community:
"
Our common humanity transcends our differences, and our most effective response to terror is compassion, it's unity and it's love."
Joining hands to sing peace ballads won't change anything, for Mateen was accepted into the LGBTQ community with open arms, yet he killed its members indiscriminately. Agreed, Mateen didn't represent all Muslims, but of those he aligned with, the Qur'an repeatedly teaches this principle:
Make war on them until idolatry is no more and Allah's religion reigns supreme. – 8:39
But don't worry: If we just continue blaming Republicans while keeping compassionate feelings of "unity and love" flowing toward those Islamic extremists wishing to slaughter us, they'll eventually come around . . . again and again.
---