---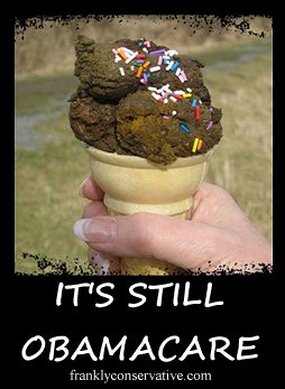 Shortened version published in The Winchester Star 10-2-2017
.
Unedited version published here 10-2-2017
Parroting phony positives:
ObamaCare claims didn't hold water, and neither do those for single payer, but liberals continue trying to convince us otherwise.
Correlation doesn't prove causation, and in that vein, some commentaries in The Star lacked rudimentary accuracy regarding healthcare reform. Yet given their familiar echo, one might assume those local writers' thoughts were plagiarized from our Democrat friendly press.
For instance, Bruce Haun's Sept. 20 letter attributed "better health outcomes than the U.S. medical system" in other developed countries to their "single-payer plans", when other reasons are more credible:
The National Academies of Sciences, Engineering, and Medicine
ranked America last of 17 developed nations for healthy lifestyles
: Our elevated deaths per capita dovetail with higher rates of alcohol & drug abuse, obesity, heart and lung disease, diabetes, and far more fatalities from injuries and homicides.
And the Winchester-Frederick Co. Democrat Committees' Chair, Steph Vaughan avowed June 22 that since ObamaCare's passage, "more Americans have health insurance". Predictably, she endorsed single payer to replace "third-party for-profit health-care insurance companies" that "have no limits" on how much they charge or profit.
First, are more Americans really insured? Despite the New York Times' May headline reading
"Nearly 20 Million Have Gained Health Insurance Since 2010"
, testimony on Jan. 24 before the U.S. House Committee on the Budget revealed this: The ACA's reported enrollment was falsely inflated by 84 percent from when the law was enacted in 2014 throughout the 2016 reporting period:
Of the alleged 16.5 million ObamaCare signups, 13.8 million were Medicaid enrollees
.
Additionally, The Congressional Budget Office (CBO) reported last year that
ACA regulations caused a net 9 million Americans to lose their employer-based or individual plans
. So, if only 2.7 million were the bona fide ObamaCare enrollees mentioned above, and 9 million lost their private or employer-based plans due to ObamaCare, it's quite arguable that less Americans are now insured than before the law was passed because of the law itself.
But what of Steph's claim that insurers "have no limits" on profit? UnitedHealthcare
lost $720 million
in 2015 alone selling ACA policies (The Hill), Wellmark
lost $90 million
in three years (Atlantic), Highmark
lost $318 million
in the first half of 2015 (Pennlive.com), Aetna
lost $430 million
in the first half of 2016 (NPR), and so on.
Yet the deception deepens as panicked Dems blame odious premiums and diminished coverage on current events: U.S. Sen. Chris Murphy (D-CT) decreed June 26 that premium increases
"all started when he [Trump] issued an executive order" for the IRS "to stop enforcing the individual mandate that was the underpinning of the ACA"
.
Nonsense. In 2014,
Morgan Stanley's healthcare analysts surveyed 148 insurance brokers
to find that even then, ACA regulations caused average premium hikes in Delaware of 100%, New Hampshire 90%, Indiana 54%, California 53%, Connecticut 45%, Florida 37%, Michigan 36%, etc.
That was well before Obama left office, and in 2015, Investor's Business Daily accounted how the average family's yearly
premium had already increased $4,865
. And last year,
the CBO raised its previously projected 10 year cost of ObamaCare by $136 billion
.
Should we now trust liberals' promises that single payer would cure rising insurance costs and diminished coverage when they likewise promised that of ObamaCare? Better still, should we instead invoke the old maxim, "Fool me once, shame on you. Fool me twice, shame on me"?
---