---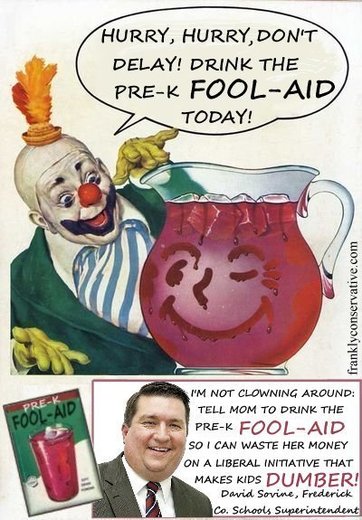 Shortened version published in
The Winchester Star 11-1-2017
.
Extended version posted here 11-1-2017
Less cake, more pie ...
please
.
In Frederick County, Virginia, replacing out of control School Board members is the only remedy for their "let them eat cake" attitude toward taxpayers.
---------------------------------------------------------------------------------------------------------------
When plied toward righteous ends, peer pressure oft inspires virtue, but when like-minded public officials commingle for the purpose of choosing budgetary priorities, the end doesn't always justify the means.
With that said, Frederick County's School Board was entrusted to implement what's best for children, teachers, and taxpayers, but failed all.
At their Feb. 3, 2015 meeting, School Board members reviewed multiple options presented by architects for a proposed high school, then picked a pretentious palace with millions of dollars wasted
on airy expanses and eye candy
unrelated to education.
Star readers likely recall their $6 million being misspent on blueprints and artist depictions for what would've been Virginia's priciest high school at $93 million. Even before that outlay, our county's then-standing debt of $318 million cost taxpayers $15 million per year to service, but let them eat cake.
Only frugality will end such practices from centuries past when –– at the expense of commoners –– palaces were erected by self-absorbed nobles to commemorate themselves, since presently, our public officials do the same.
Challenging School Board incumbent Jay Foreman
for the Shawnee district is D.B. "Dody" Stottlemyer
, Apple Valley Tea Party's seven year president who also serves as president of her homeowners association.
Vying against Shontya' Washington
for the Red Bud district is
Linda Fenner
who serves as Treasurer for the Winchester-Frederick-Clarke Republican Women's Club. Linda holds a Ph.D. in Educational Administration, served in Baltimore, Pennsylvania, and D.C. school systems, plus tutored in Winchester & Frederick Co. schools.
Stottlemyer proposes "a bigger chunk of the pie" for everyone through wiser planning and budgeting, which leaves more in taxpayers' pockets to increase the chances of teacher pay raises.
Fenner says "[W]e should be thinking about what the Frederick County Public Schools can be, not focusing on what they are. That includes the areas of budgeting, policy, staffing, facilities, etc."
Agreed: Our School Board controls 57 percent of the county budget and aims to expend $15,000 per student this year,
when Fairfax Co. –– the largest school system in Virginia –– will spend less at $14,432
.
Finally, my thoughts regarding the School Board's push to expand pre-K in Frederick Co., and the capitulation of "Republican" Co. Supervisors DeHaven, Wells, McCann-Slaughter, and Fisher allowing it:
Funded by the U.S. Dept. of Education during Obama's presidency,
Vanderbilt University conducted "A Randomized Control Trial" of Tennessee's $86 million per year program
for 18,000 needy 4-year-olds from pre-K through third grade:
​
By kindergarten's end, children who didn't attended pre-K caught up,
and pre-K children underperformed control children by the end of second grade, and that continued into third grade
.
With that camel's nose under taxpayers' tents in Frederick Co., our School Board will strive to inflate its $15,000 per student budget: Each pre-K classroom minimally requires one teacher and paid assistant, plus we'll need additional palaces for hundreds more students.
Yet, at the private
Winchester Montessori School
, yearly enrollment five days per week for four-year-olds costs far less at $6,075, so go figure.
But how about the $8 billion per year Head Start pre-K program launched in 1965 as part of LBJ's War on Poverty? Another "Randomized Control Trial" was conducted during Obama's presidency by the Dept. of Health and Human Services to find failed outcomes nearly identical to Tennessee's pre-K program.
From page 19 (xvii) of the HHS report:
"In summary, there were initial positive impacts from having access to Head Start,
but by the end of 3rd grade there were very few impacts found for either cohort in any of the four domains of cognitive, social-emotional, health and parenting practices
. The few impacts that were found did not show a clear pattern of favorable or unfavorable impacts for children."
No matter how it's rationalized, throwing billions of dollars at certain liberal initiatives changes naught, save diminishing taxpayers' bank accounts.
Election Day is November 7, and in Frederick Co., Virginia, it's time for
D.B. "Dody" Stottlemyer in Shawnee's district
, and
Linda Fenner, Ph.D. in Redbud's district.
Your checkbooks will thank you.
---