---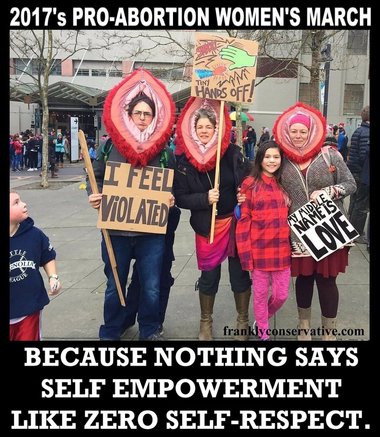 (Shortened version published in
The Winchester Star, 2 - 2 - 2017
)
Yachting with albatrosses Democrats still have the edge when it comes to winning elections . . . for Republicans.
Reminiscing vis-à-vis the last eight years remains a prickly venture for us conservatives who –– while enthusiastically exiting Obama's Presidency –– might involuntarily overlook obvious blessings: Rather than being fatally wounded as liberal pundits pronounced, the GOP will again oversee all three branches of government, yet, that's not the big kismet.
Desiring themselves similarly blessed, covetous progressives seek comfort in harboring resentment and embracing insane fictions fashioned from whole cloth, but by clutching those albatrosses to their bosoms, liberals nurture the GOP's greatest windfall.
Or as Will Rodgers once mused, "If stupidity got us into this mess, why can't it get us out?"
Liberals took him seriously:
Nancy Pelosi (D-Calif) was recently challenged for her position as House Minority Leader by Tim Ryan (D-Ohio), who begged his colleagues:
"If you take state and federal officials, Democratic officials, we have the smallest number since Reconstruction (150 years ago). If that's not a call for doing something differently, I don't know what is"
.
Ideally framing Will Rogers' whimsical supposition,
Pelosi declared "We know how to win elections!"
just before crushing her challenger 134-63. Or as liberal writer Matt Laslo lamented in The Daily Beast:
"After three straight losing seasons, House Democrats just re-signed their quarterback to another two year contract
".
Self-inflicted injuries plagued Democrats, from Obama's
"If you like your plan and doctor, keep 'em"
, to his 2016 hoax that
"America's economy is not just better than it was eight years ago . . . we've seen the first sustained manufacturing growth since the 1990s"
.
Millions of Americans lost private healthcare plans
, average family premiums
climbed $4,865 per year
, PolitiFact dubbed Obama's healthcare whopper
"2013's Lie of the Year"
, and Gallup's CEO assessed Obama's oft-touted Official Unemployment Rate as
"The Big Lie"
.
Fed up
working-class Democrats turned blue states red in 2016
, but despite those losses, Senate Minority leader Chuck Schumer (D-NY) proved himself a glutton for punishment by vilifying GOP efforts to replace ObamaCare: "
The GOP wants to make America sick again" by giving us "less health care and it will cost more
". (Pots and Kettles laughed hysterically.)
And thanks to the DNC with its bootlicking press, a YouGov poll tells that
52 percent of Democrats falsely believe that Russian hackers altered voting machine tallies
. Persuaded that Trump would then destroy America, rioters converged on D.C. during his inauguration to
burn U.S. flags, vandalize stores, torch automobiles, attack police, and hospitalize innocent bystanders
.
Similarly childish were women's anti-Trump/pro-abortion marches where, for instance, one participant's sign read: "
I DREAM WOMEN WILL ONE DAY HAVE THE SAME RIGHTS AS GUNS
". (How degrading to desire oneself legally owned and concealed, banned from polling stations, airports, schools, etc.)
After demanding "EQUAL RIGHTS FOR ALL!" (
as did this poster from Winchester, Virginia
), do women desire mandatory military draft registration for themselves, and that fathers can lawfully kill their own offspring?
Another poster read "
EQUAL PAY FOR EQUAL TWERK
", suggesting that scantily clad women –– aka, sexual objects –– who demean themselves by shaking their derrieres in strip clubs should be paid the same as men doing the same job. (And these women were outraged because Trump talked about treating women as sexual objects?)
And –– after bringing children into the world –– loving mums might weep over their daughter's brainlessly scripted and misleading placards: "
WE WILL FIGHT TO PROTECT REPRODUCTIVE RIGHTS OUR MOTHERS WON #I SUPPORT PLANNED PARENTHOOD
".
Or as
Planned Parenthood's Margaret Sanger Award
recipient Nancy Pelosi recently said:
Democrats do "the Lord's work" while Republicans "dishonor God"
,
which proves that Democrats "know how to win elections!" . . . for conservatives. Let's count our blessings.
---