---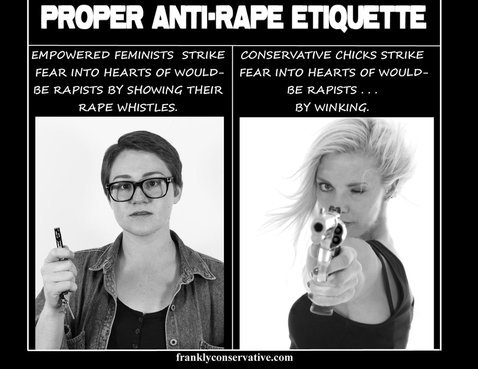 (Edited version titled
"Dangers of Extremism"
published in
The Winchester Star, 3 - 31 - 2017
)
Bad news for American women:
Obama helped to normalize a rape culture in the U.S. by promoting open borders.
As with many of life's undertakings, a few imprudent malcontents seem hell-bent on ruining everything, including a faction of Islamic extremists that overshadow peace loving Muslims.
And unfortunately, as with most reprehensible divisions which remain unbridled, extremism rapidly spreads akin to first floor ceiling stains located beneath second floor sewage leaks.
According to Australia's senior most Muslim cleric, Sheik Taj Din al-Hilali, gang rapes committed in Sydney by Muslim men against non-Muslim females were justified:
"
If you take out uncovered meat and place it outside on the street, or in the garden or in the park, or in the backyard without a cover, and the cats come and eat it ... whose fault is it, the cats or the uncovered meat? The uncovered meat is the problem. If she was in her room, in her home, in her hijab, no problem would have occurred.
"
By his account, "uncovered" females are prostitutes begging to be raped ––
including 13 and 14-year olds –– one violated 44 times by 14 men in four hours
.
But here's great news for American women as conveyed by a female professor, Suad Saleh from Al-Azhar University in Egypt:
Muslim men are allowed by Allah to rape non-Muslim women to "humiliate" them
, since rape is permissible during "legitimate war" between Muslims and their enemies.
On July 21, 2012, ISIS' commander, Abu Bakr al-Baghdadi
formally issued a declaration of war against the U.S.
, and ordered gang rapes of non-Muslim women according to an
Oct. 8, 2015 CNN report
, because "women will become Muslim" if raped by ten ISIS fighters.
Liberals at
The Washington Post
reported 4/22/16 how ISIS operatives carrying "doctored passports with false identities" successfully hid among refugees, and
Newsweek
reported 4/27/16 "How ISIS Smuggles Terrorists Among Syrian Refugees".
But American women should fear not, for as the Leftist New York Times Editorial Board lamented March 25:
"Nearly three years into the war against ISIS, lawmakers have ducked their constitutional responsibility for making war by not passing legislation authorizing the anti-ISIS fight"
.
So, America technically isn't at war with ISIS, even though ISIS' commander declared war on America. Therefore, western women wearing yoga pants have no reason to fear ISIS rape if Obama era rationale is applied –– the folly of which escapes anti-travel ban judges.
Writing for Al Jazeera,
Iranian-American Alex Shams
bemoaned Trump's "racist distraction" travel ban from terror supporting countries:
"The key to protecting American women is defeating American sexism and racism, not scapegoating migrants or Muslims". (So says Shams while ignoring non-Muslim women's right to avoid wearing hijabs, niqabs, khimars, chadors or burkas –– a supposed justification for rape and honor killings.)
Now, about securing our southern border:
From "
North Carolinians for Immigration Reform and Enforcement
" comes alarming statistics: In N.C. alone within 10 months spanning May 2016 to Feb. 2017, there were 592 child rapes and/or sexual assaults committed by just 170 illegal immigrants.
One might then extrapolate nationwide statistics, so at this juncture, we'll pause to allow sensible liberals an opportunity to remove their rose-colored glasses.
---