---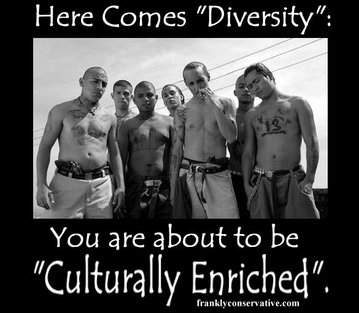 Published 6-6-2017 in
The Winchester Star as "Injury Facts"
.
Posted here 6-6-2017
Death by collateral damage
Obama knew illegal aliens were murdering hundreds of American citizens, but he wanted to make sure they got a second chance . . . to murder more.
Oddly enough, there's neither a database nor a government entity tasked with cataloguing how many Americans have been killed by criminal aliens, yet our massive U.S. intelligence community comprised of 17 agencies and offices knows how many toilets we have.
However, a much smaller nonprofit organization apart from our intelligence community –– The National Safety Council –– manages to tally and record how many accidental "preventable deaths" there are in the U.S. Its yearly edition of
Injury Facts
® reports how many Americans pass away annually from causes such as poisoning (including drug overdoses), motor vehicle crashes, falls, choking, drowning, et al.
NSC's mission of saving lives is both impressive and daunting, for this organization scrutinizes and categorizes every death from within our population of 320 million to determine which were accidental.
Therefore it seems that our much larger intelligence community could have easily documented purposeful deaths from merely one cause: Murders committed by criminal aliens. Obama's cavalier immigration policies led to his administration's refusal to count those murders, so it appears the victims were viewed as collateral damage.
As a civilized and wealthy society, we assuredly sympathize with indigent people living hand-to-mouth in impoverished and lawless countries, yet we must implement caution: Not everyone entering America (or trying to) intends to heed her laws or wishes well upon us.
In lieu of comprehensive data, readers might warm to that argument by extrapolating nationwide criminal alien crime rates after weighing sobering statistics compiled by the
Texas Department of Public Safety
:
Over 220,000 criminal aliens were booked into local Texas jails between June 1, 2011 and April 30, 2017 with more than 586,000 offenses among them, and over 66 percent were here illegally:
"Those arrests include 1,196 homicide charges; 69,693 assault charges; 16,996 burglary charges; 69,931 drug charges; 707 kidnapping charges; 41,143 theft charges; 45,535 obstructing police charges; 3,873 robbery charges; 6,274 sexual assault charges; and 8,804 weapons charges."
In the spirit of fairness, Texas is a border state, so let's compare its numbers to a few non-border states in America's northeast.
During Obama's second term in 2013,
The Boston Globe of Massachusetts sued the federal government to obtain names of "criminals who were supposed to be sent back to their home countries
", but were secretly freed throughout the U.S.
Attempting to "find out how many released criminals reoffended", the Globe's three-year investigation which relied on scouring court records and newspapers of the six New England states was published June 2016:
"ICE officials
(testified to Congress)
that reoffenders were rare,
less than 10 percent
", but of 323 criminal aliens released in New England from 2008 to 2012, "as many as 30 percent committed new offenses, including rape, attempted murder, and child molestation ... a quarter of the criminals released (during that period) were previously convicted of rape, murder, or other violent crimes".
Five of those criminal aliens were even registered to vote in Massachusetts, so once again we'll pause at this juncture to allow sensible liberals an opportunity to remove their rose-colored glasses.
---